Support Our Residential Fund and Your Gift Doubles!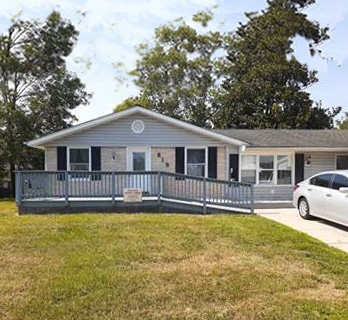 May 2022
Unified Community Connections (Unified), formally United Cerebral Palsy of Central Maryland, was founded in 1953 and began offering its first day program to 10 children with disabilities in 1964 when families and advocates voiced the need for services for their children to learn new skills, receive therapies, and participate in their communities.
In the 1980s, a new set of challenges arose as these children grew into adults and needed a space of their own with the freedom to grow and develop independence. That's when Unified opened its first home for adults with disabilities to live together and receive 24-hour personal care assistance. Unified now operates 43 community living group homes throughout Maryland for 150 individuals ages 21 years and older.
Today Unified is again in a position to broaden its residential services to include single-resident apartments. Apartment living directly aligns with Unified's mission by giving individuals the option to live alone with assistance. Currently Unified has three apartments with an additional six that are undergoing renovations to become accessible.
These renovations are costly, but they are important in allowing the individuals in our programs to live full and meaningful lives while also allowing Unified to remain a leader in providing progressive and pioneering services for people with disabilities.
Over the last nine years, with the help of generous donations from caring people like you, we have been able to establish and grow a Residential Fund with the specific purpose of providing funding for our community living group homes.
Leading this effort, are the Thomas and Nattans families, who are passionate about this need because their daughter and sister Patricia has been with us from the beginning. They are one of the original families to advocate for Unified. Their support has helped us evolve and adapt our services to the changing needs of the individuals in our programs throughout the last 50 years.
To encourage ongoing support of the Residential Fund, the Thomas and Nattans families are offering to match up to $10,000 given in response to this appeal.
Click here to donate NOW!
The Thomas and Nattans families hope you will join them in supporting this critical fund. It's recurring donations from the community that allow us to continue to provide the most comprehensive services that we can.
Your support does make a difference – it keeps our programs strong in connecting people with disabilities to life's possibilities.