Unified Community Connections understands and supports the unique needs of young adults with developmental disabilities who are transitioning from school-based supports into adult services. The process can be intimidating, so we recommend planning ahead.
What You Need to Know
Specific criteria must be met to receive funding for adult services through the Developmental Disabilities Administration (DDA). Young adults should establish eligibility while still in school by completing the eligibility application for DDA services. There are often lengthy waiting lists for adult services. To ensure a continuum of supports for transitioning youth, the DDA has designated funding through the Governor's Transitioning Youth Initiative (GTYI) to provide a window of priority for young adults when they turn 21. We encourage you to become familiar with the DDA timelines and requirements.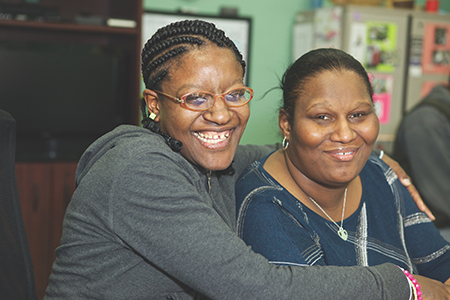 Find the Right Provider
Transitions, even welcomed ones, can be especially difficult for people with disabilities. We suggest interviewing several service providers so you can make an informed choice and find the right fit. Our team of compassionate professionals work closely with young adults and their families and caregivers to ensure a smooth transition. We are happy to meet with you to discuss our programs and answer any questions you may have.
Apply for Transitioning Youth Services Contact Us to Schedule a Meeting