Are you looking for a career where you can make a difference? Unified Community Connections is hiring energetic, patient and compassionate people to join our team of caring and talented staff. Together we can support people with physical, intellectual and developmental disabilities and help them achieve the independence and quality of life they seek.
We have many open positions including direct support professional, residential director, house manager and administrative support.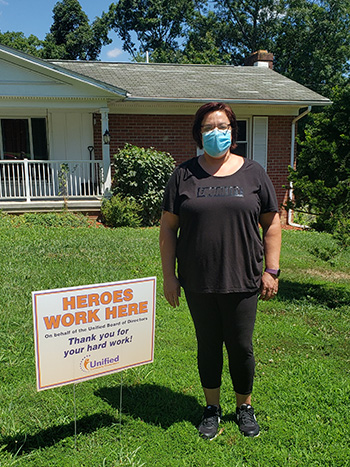 How to Apply
Start your journey with Unified Community Connections today.
Complete the following forms:
Send your completed forms to the location where you are interested in working:
Benefits
Unified Community Connections offers a comprehensive benefits package:
Employment Policy
The services and programs of Unified Community Connections operate on a nondiscriminatory basis. They are subject to the provisions of Title VI of the 1964 Civil Rights Act, Section 504 of the Rehabilitation Act of 1973, the Age Discrimination Act of 1975 and the Hill Burton Act. These acts prohibit discrimination on the basis of race, color, national origin, age and disability. Unified Community Connections' nondiscriminatory position applies to employment, admissions, provisions of services, assignment of services, granting of privileges, accommodations, and opportunity to participate in programs and activities.