Unified Community Connections provides residential services and supports in apartments and single-family homes in local communities throughout Maryland. We provide barrier-free housing, personal care assistance, life skills training and other supports in our community living group homes 24 hours a day, 7 days a week, 365 days a year. Every individual has the right to be a part of their community and, with the appropriate supports, can be supported in their community.
See Our Current Vacancies Apply for Community Living Group Homes Services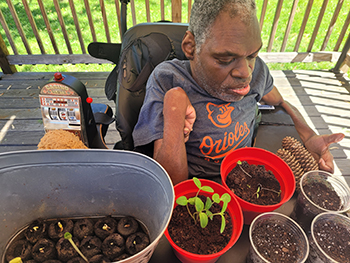 Modified for Accessibility
Our community living group homes are custom modified to ensure handicapped accessibility and to meet individual needs. Modifications may include the installation of wheelchair ramps, wider hallways and doorways, lower cabinets and countertops, roll-in showers and more.
A Place to Call Home
Each community living group home reflects the unique personalities of the individuals who live in them. We assist and encourage each resident to do as much for themselves as possible, and we support them in meeting their personal needs and desires.
Need more information?
Contact: Heather Neely
Admissions Coordinator