Home Builders Care Foundation Funds Bathroom Renovation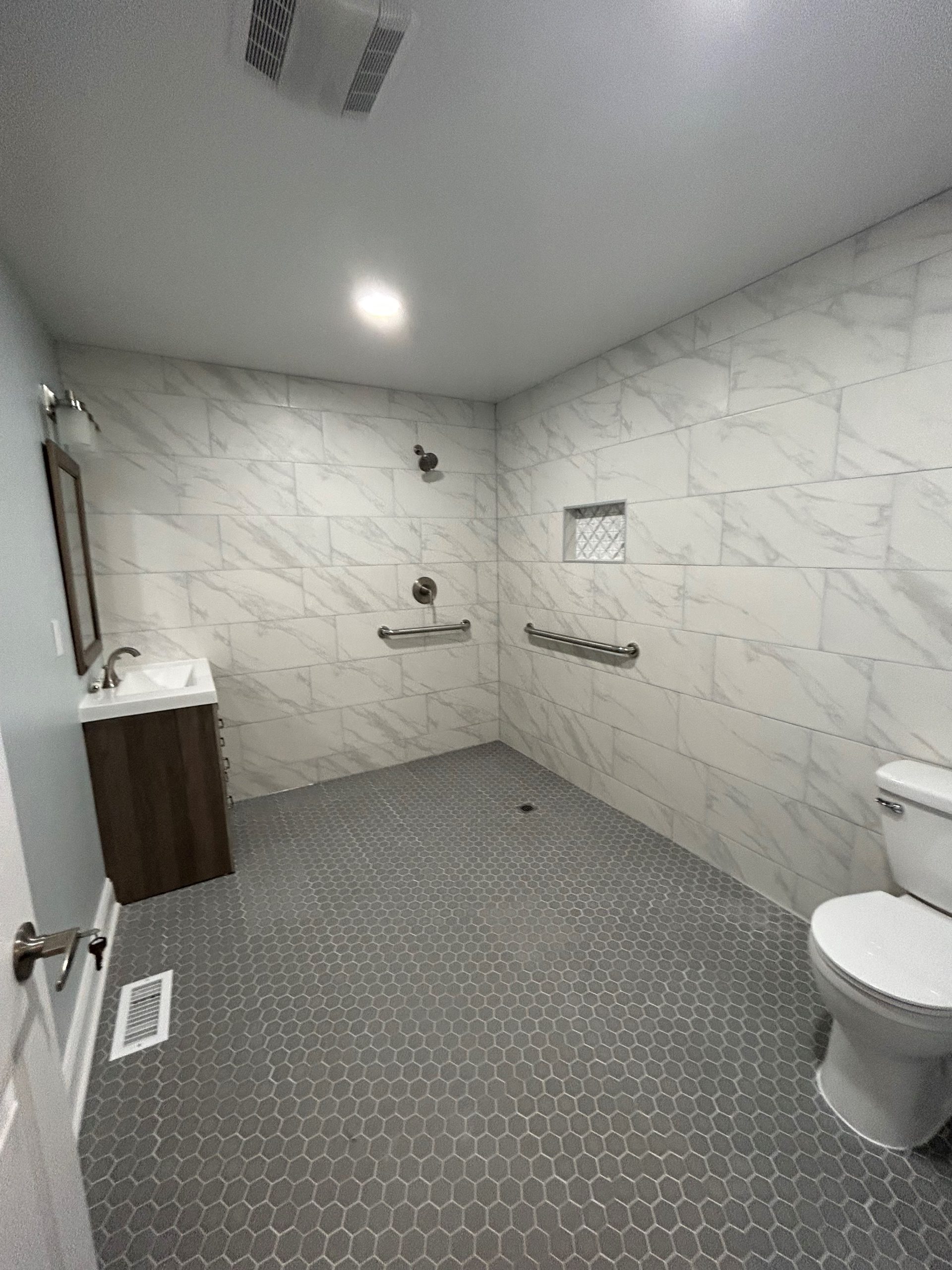 August 2023
Unified's Harding House community living group home now sports a new, enlarged and more functional bathroom and laundry area thanks to the generosity of the Home Builders Care Foundation of Maryland, which donated $19,000 for this project. Additionally, all the flooring on the first floor was replaced. The four women who reside in the home are thrilled with the renovation.
"It's easier to move around on the new floors," says resident Patrice Merrick who uses a walker. She finds personal care easier and more enjoyable now too and especially likes the new vanity with the large mirror.
"The new mirror is very popular," says Latarsha Robertson, a direct support professional who works in the home. "The modern fixtures and bright colors make it feel like a spa and, because the wall between the bathroom and laundry room was removed, the space is more open and accessible. Everyone appreciates the new space, especially our resident who uses a wheelchair."
The renovation included new stainless-steel fixtures; a remodeled bathing area with recessed floors and detachable showerhead; a new, taller, toilet; and a large vanity top with a sink and medicine cabinet. A space-saving stackable washer and dryer was installed in the laundry area.
Thank you to Home Builders Care Foundation of Maryland for making these renovations possible and helping to improve the quality of life for our individuals.