Jerel Layne Receives 2022 Can Do Award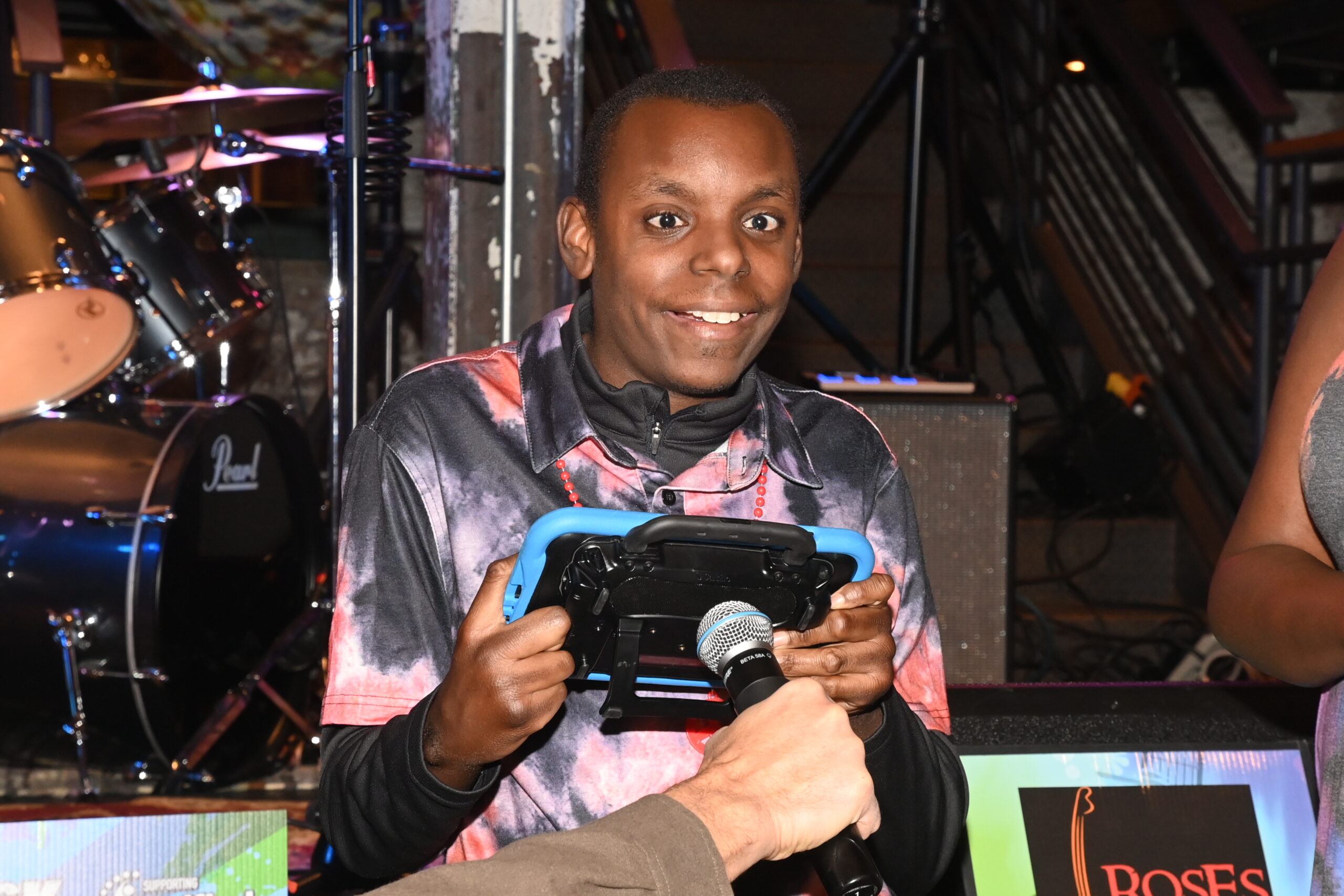 March 2023
Congratulations to Jerel Layne, recipient of the 2022 Samuel A. Tucker Memorial Can Do Award. Jerel, who has an intellectual disability that makes his speech difficult to understand, has worked monthly for the past eight years with Unified's Assistive Technology Services to learn and practice with a Nova Chat communication device. Jerel demonstrated the device's functionality when he spoke at this year's Hoodstock XIX upon receiving his award, with family and friends cheering him on.
A resident of Beltsville, Maryland, Jerel's use of his Nova Chat has really helped him communicate his needs and achieve more independence in life. As an active member of the community, participating in Zumba, book club, music class and bowling, Jerel uses his communication device to share his wants, needs and stories with others. He loves using it to share videos of himself participating in community events and then uses his vocabulary to talk about his adventures. With the safety of having a means to communicate, Jerel has even started to take Metro Access for transportation.
Over the past several years, Jerel has also used his Nova Chat to learn letters, numbers and colors. Last year, Unified staff programmed a speech on Jerel's Nova Chat so he could wish his sister a Happy Birthday. And this year, at Jerel's 30th birthday party, he used it to give a speech to all who attended.
Jerel was so excited in January 2021 to receive his brand new Nova Chat. He is a social person, and his Nova Chat has given him the opportunity to independently share his thoughts with familiar and unfamiliar listeners. Jerel has come a very long way with his communication and pre-academic skills over the past eight years, and his accomplishments towards independence make him a deserving recipient of the Can Do Award.