Hoodstock Raises $1 Million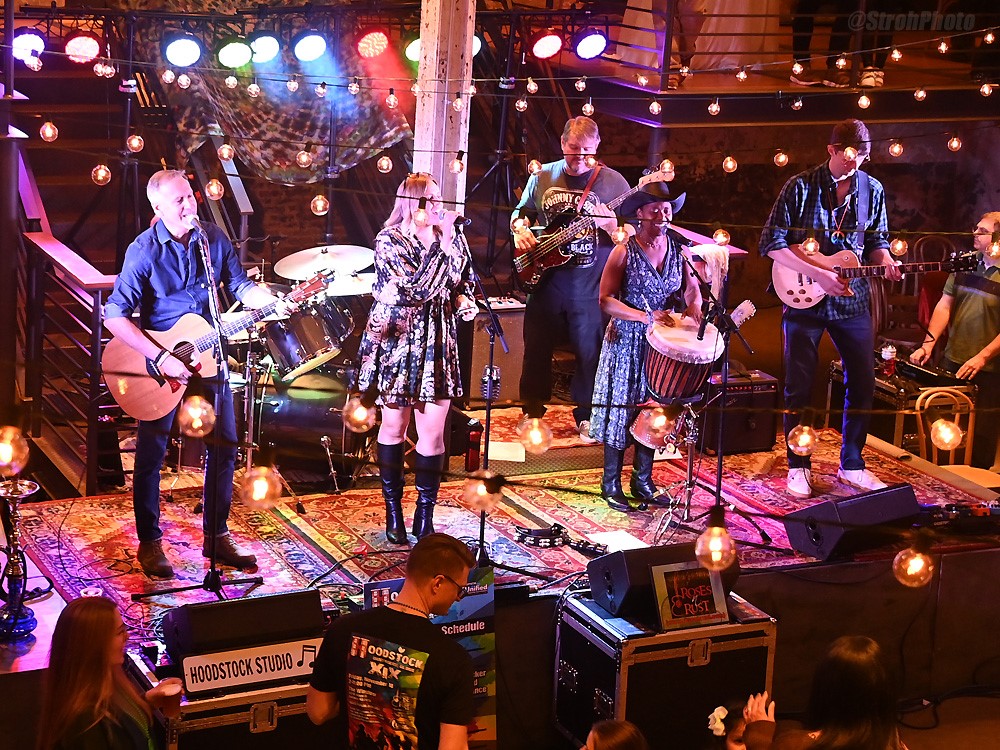 December 2022
We did it! With $106,000 raised at Hoodstock XIX, we have officially raised $1 million since Hoodstock started in Russ and Jen Causey's backyard 19 years ago!
A sincere thank you to Russ Causey, who has chaired Hoodstock and performed each year since its inception. Today, Hoodstock is Unified's signature fundraiser, and all the proceeds benefit individuals with disabilities who receive services from Unified Community Connections.
Russ founded Hoodstock in 2003 when he was a Unified board member. He had been playing guitar for a year when he decided to turn his garage into a makeshift stage, invited a few of his musician friends and neighbors over and hosted the first Hoodstock. The following year they passed a hat and donated the money to Unified. Over the last 19 years, Hoodstock has grown into a major event that Causey has continued to chair and perform in.
"I am blown away by the growth of Hoodstock. To go from my city backyard and generating $1,200 to now performing at The Winslow for more than 400 people and raising $106,000 is beyond anything I could have ever imagined," Causey said. "I am proud of what Hoodstock has accomplished and the village of volunteers that makes it happen. It is so exciting to have hit the $1 million mark."
A highlight of Hoodstock XIX was the presentation of the Samuel A. Tucker Memorial Can Do Award to Jerel Layne by O.J. Brigance, senior advisor for player development for the Baltimore Ravens and former Unified board member. Jerel was recognized for his work over the past eight years with Unified's assistive technology program using his Nova Chat communication device.
Thank you to everyone who supported Hoodstock through the years especially this year's committee members Russ Causey, Lauren Bussard, Kathy Bradley, Julie Carper, Blake Curry, Migena Dilolli, Angela Lane, Nick Richardson, and Emily Sutorius.
The money raised through Hoodstock truly makes a difference in the lives of the individuals with disabilities that Unified supports.
See you next year for an even bigger blow out on Friday, Nov. 10, 2023 for our 20th Anniversary!
To see photos from the event, click here to go to our Hoodstock Facebook page.