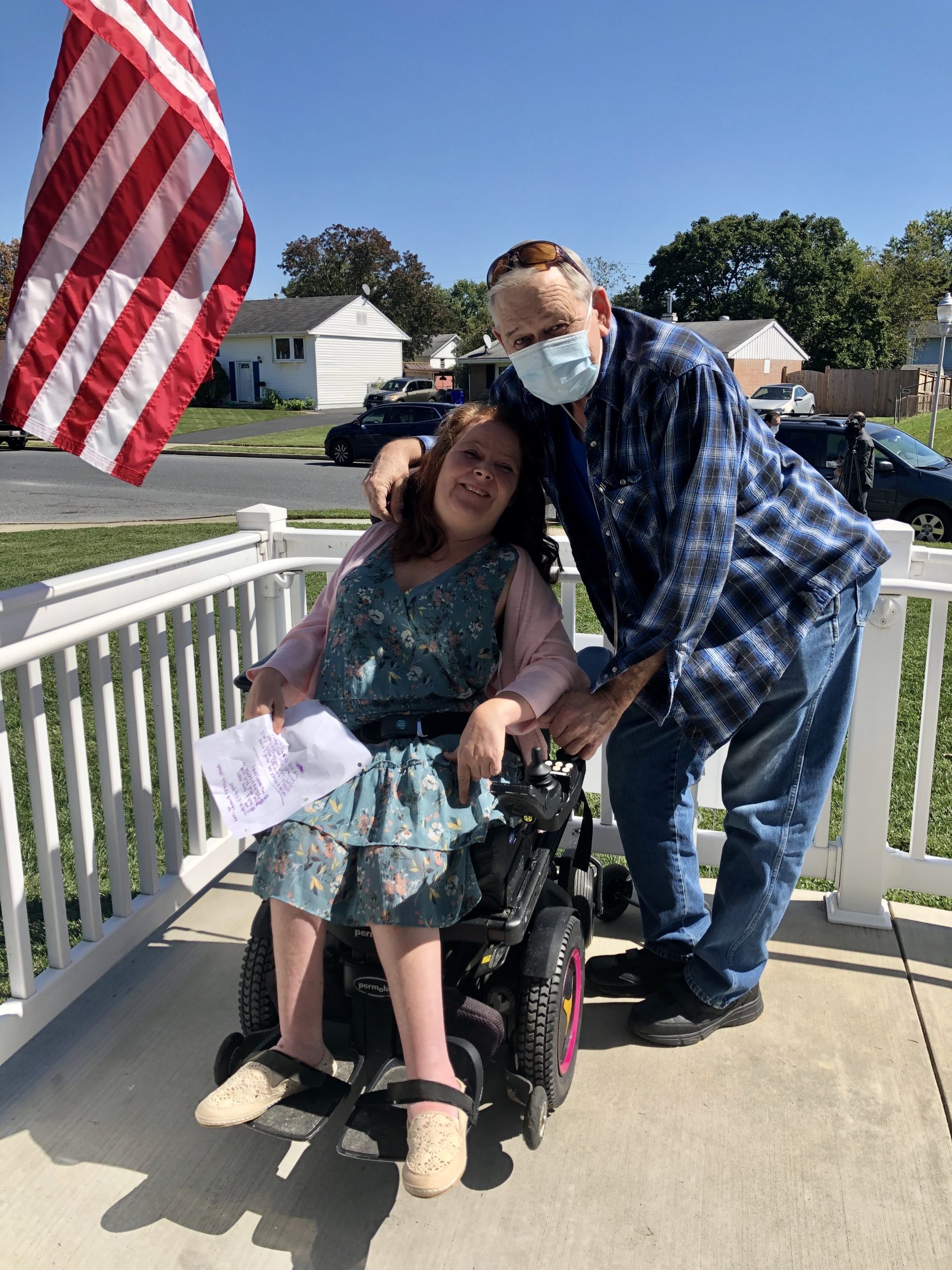 Judy Crum's ability to boost people's spirits has been a welcomed bright light during the difficult COVID-19 pandemic. Unified recognized her positivity with a Samuel A. Tucker Memorial "Can Do" Award. "I would not be able to touch people the way that I have if I did not have a disability," she says. "My dad and stepmom, along with my faith, have taught me to see things in a positive light."
Judy has overcome many struggles — a marriage that ended in divorce and having to move out of her father's home when he became too ill to care for her. She says, "Those experiences made me a stronger person." She does not let them dampen her joy for life, a joy she has been sharing with everyone at Unified since she moved into one of our Community Living Group Homes.
An avid reader with a passion for poetry, Judy is proud to have graduated from a public high school and to have taken college courses. She recently participated in a self-advocacy class through the THRIVE program at Frederick Community College and has become an advocate for herself and others. "I want to help others and be a voice for people with disabilities," she says.
Since coming to Unified, Judy has blossomed into a confident, outgoing and articulate young woman. She is an inspiration and a role model to everyone she meets and represents a "can do" attitude in all aspects of her life.