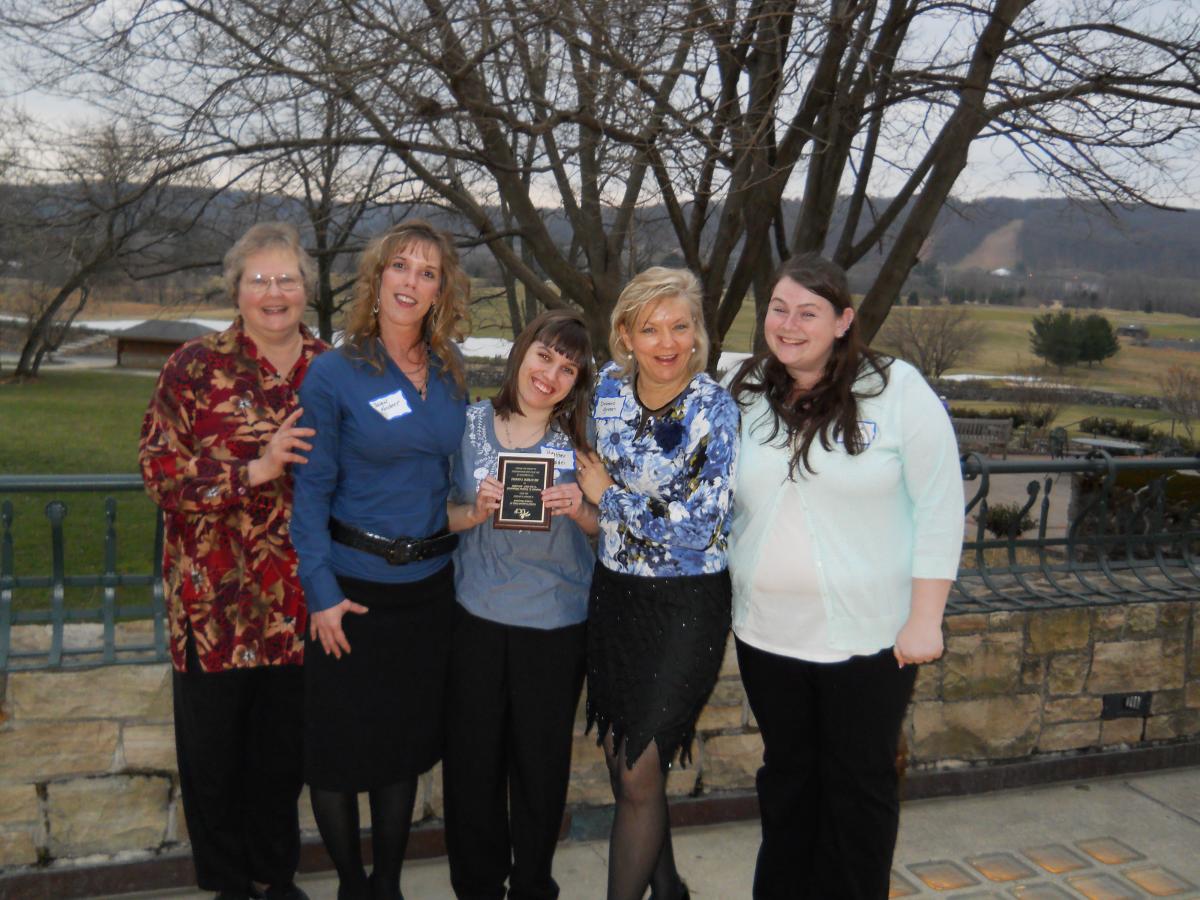 Heather has held several volunteer and paid work positions in her community. She began working at the 5 Below retail store as part of a school program. She did not want to jeopardize her job during her transition from child to adult services, so when she graduated, she took it upon herself to contact Unified Community Connections' Supported Employment program.
Since joining our program, Heather has impressed both our staff and her employers with her dedication and willingness to complete any tasks set before her. Unified recognized her efforts with a Samuel A. Tucker Memorial "Can Do" Award.
With Unified's support and her own determination, Heather has been able to hold the daunting role of cashier. Heather's attention to detail and diligence in this role has allowed her to work at this position independently without a job coach. She has become a "go to" employee and can be depended upon in any situation.
Heather also volunteers at Alice's Cottage, a home decorating catalogue company, where she works in the warehouse processing department—packaging orders to be shipped. Alice's Cottage was so impressed with Heather that they offered her a job, commenting that Heather is one of their biggest producers.
Unified Community Connections' Supported Employment program works closely with community businesses to help Heather and other people with disabilities find and secure employment opportunities and be effective at their jobs. We thank 5 Below and Alice's Cottage for giving Heather a chance and making her work experiences so positive.